Blog Home
Tips for Making Friends While Social Distancing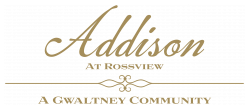 Moving house can be stressful at the best of times, and during a pandemic, depending on your location, things can be even more complex. One of the most important things to be able to feel at home in a new community is to get a sense of who you're sharing your new neighborhood with – in the fullness of time, your new neighbors can become friends, parents to your children's friends, running partners, fellow book-club members, and more. If you're carrying on with life and moving in to a new home while different rules or guidelines are in place for social distancing, you may be worried about the potential for making new relationships, and getting set up in a new community when people aren't connecting much, and aren't sharing space. Here are a few tips for saying hello to your new neighbors, even if you can't see them yet.
Greetings bags on the doorstep
Once you've moved in, take a look at the doors nearest to yours – on your street if your new home is a townhouse, or on your floor if you've moved into a condo or apartment. Count how many people are near to you – next door, above and below you, on the walking route to your new front door. Then prepare a simple greetings bag, containing a photo of you and your family, a short note introducing yourselves, and maybe some home-baked cookies, and leave them on the doorsteps of the homes whose owners you expect to get to know. You can get everything you need for greetings bags online, and putting them together could be a great activity to share as a family.
Make social distancing introductions personal
When you're introducing yourselves, think about things you love to do, and things about you which are interesting or important about you – maybe a funny fact or a favorite quote – and your social media handles, if you have them (Instagram in particular is a great way to share what you're like with the world). Don't worry about it too much – once social distancing measures are over, you'll have a chance to meet people normally – but it could be a great opportunity to lay the groundwork for great friendships in the future.
Plan the move at a convenient time
If you can move during a quiet time – a daytime on a weekend, or even a weekday if you have the time – you can show consideration to your neighbors by keeping the sound of moving boxes and furniture to times when they're out of the house, or not trying to relax. This will help your new neighbors to see that you respect their time and space, and can help you get off on the right foot in these new relationships.
Plan a party for later, when it's safe
Some day this social distancing is going to end, and when it does, you can help the feeling of celebration by planning a belated housewarming party, and inviting all of your neighbors, especially people you've met already. It's incredibly important to only do this when medical and government advice in your community and state is clear that it's safe to gather together with other people – don't jump the gun – but once it's safe, a gathering could be a great way to get to know people in person, and build on the foundations you've laid.
If you're moving house, or you plan on moving soon, we'd love to be able to help you find a home that's perfect for you. Please get in touch and we'll get back to you!