Blog Home
Tennessee Day Trips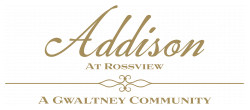 When we don't have a lot of time to spare, or we just want a lovely afternoon out, a day trip through our own country or extended neighborhood is the perfect solution.

There are plenty of fantastic places you can visit that are all close to home. Whether you are looking for a simple family afternoon drive or a day trip for a group activity, here are a few ideas to get you started.

Tennessee Day Trips

Whatever your plans, a picnic lunch packed in the car or a chartered bus tour, you can't go wrong with these destinations.

Old Stone Fort State Park

The Old Stone Fort was built about 1,500-2,000 years ago. Native Americans used this area continuously for about 500 years, eventually leaving it abandoned. Just seeing the waterfalls here is enough of a reason to visit.

There are plenty of thighs to do and see here. Just follow along any of the hiking trails and soak in all the Native American history. Follow along through beautiful scenery where you can see the original entrance of the fort which was designed to face the exact spot on the horizon where the sun rises during the summer solstice.

Waverly
If music and history are what excites you, check out the town of Waverly. Famous for Humphreys County, home to Loretta Lynn, it is also well-known for her ranch.

Now, it has cabins, tent cabins, and RV parking complete with hookups. There are all kinds of activities to take part in for the entire family or country music fans, alike.

Centerville

Another hot spot for county music history, visit the town where Minnie Pearl was born. Not just her, but Johnny Cash once had his country retreat in Bon Aqua.

This small, quaint town is in the heart of Hickman Country. There are many local artisans making everything from handcrafted furniture to fresh-baked pies. Hike around the scenic town's many trials, or just check out the downtown area for their mural, Punch Bug by Whitney Herrington.

Lynchburg

Quaint and picturesque, Lynchburg might be most famous for its world-renowned whiskey. That's right. Visit the home of Jack Daniel's. Make your first stop at the distillery to have one of the guides take you through the process of how each drop becomes a bottle.

There are plenty of other stories, as well. And don't forget to pick up your souvenir bottle of Jack Daniel's to take home.

There is also a winery, where you can have a few samples, get your picture taken in the big blue chair, check out the Old Jail Museum, and round out the day with a stop at Barrelhouse BBQ.

South Cumberland State Park

The best part about South Cumberland State Park is that it spawns four different counties. It's known for camping facilities, but there is much more to do there, as well.

Festivals, hiking, swimming, rock climbing, animal awareness, canoeing, and more. There are also beautiful designated areas for picnics, so bring your basket and your blanket and just enjoy your lunch, toss the ball around or just relax and read for the afternoon.

Sewanee

If you are looking for a relaxing day in beautiful surroundings, look no further than Sewanee. Its small population keeps the town quaint and calm, even while its main attraction is the University.

Enjoy the friendly locals, take in a concert under the stars, or take a hike to view their lakes, waterfalls, beauty, and caves. There are plenty of other sites, stop for lunch downtown and then visit some of the local artisan shops for some unique souvenirs.

Nolensville

This is a great stop for those just wanting a day out. Visit around town and check out the pottery shop, the brewery, the serenity salt caves to pamper yourself, and then relax at the smoke and spirits club.

Don't miss the huge farmer's market to stock up on fresh fruits and vegetables, gifts, clothing, baked goods, and a wide array of restaurants. Dine-in or get something to go for when you get home later on.

Day Trips in Tennessee

There is always going to be something to do and see in and around Tennessee. A day trip is a perfect way to get everyone out of the house and see a bit of your own neighborhood.

It's perfect for those just looking for a way to entertain the kids or for groups who like to get out and visit their neighbors they didn't know they had.