Blog Home
Swim for Exercise in our Community Pool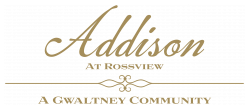 Managed communities are amongst the most popular choices for people looking for a home with more – alongside world-class home design, interiors, and security, managed communities come with a complete package of amenities, including landscaped parkland, exercise paths, bark parks, and business centers. Amongst the most popular feature of our managed communities are the exercise facilities, including pools,
If you've already moved in to a managed community, you'll know how good it can be to have easy access to one of the simplest forms of exercise, right on your doorstep. And if you're considering making the most of your managed community's pool – or you'd like to make a plan for how you will do it once you've moved in to your managed community home – here are a few things to think about to make the most of it.
Check out your managed community's pool
If you're a regular swimmer already, you'll find the pool set up and ready to go, with lanes, casual swimming areas, showers, changing rooms and everything else you would expect. But if you're thinking about starting to swim again after a long time without swimming for exercise, you might want to head to the pool to see how it is laid out, so you know what to expect.
One of the best things about a managed community is that your management fee pays for staff whose job it is to make sure you can enjoy your amenities easily. Just ask one of your managed community's staff team – or a fellow resident in the managed community's Home Owners' Association – if you need any help accessing the pool.
Make a plan for swimming healthily
Alongside this, if you've been away from swimming for a while, make sure you speak to your physiotherapist, doctor, and any other medical professional you may need, to make sure you have a plan for how to start swimming safely. And if you've never swum before, welcome to the water! Make sure you find someone who can teach you well, and supervise your swims until you are a confident swimmer.
Set targets for your swimming
The great thing about having a pool right where you live is that you can easily fit in a swim before or after work – or, if you work at home or in your managed community's business center, you can clear your head with a swim at lunchtime.
That also means that you can start out slow, and set yourself small targets for how far to swim in the beginning. The first few times shouldn't be times when you try to break any personal bests – just being in the pool and feeling the stretch in the water is a huge victory when you've been away for a while. After you've done the first few swims, you can start to decide on simple targets for each swim.
Maybe you want to increase the number of laps you complete, or to do a set number of laps more quickly. Maybe you want to practice a new swimming stroke for ten minutes every swim, or build up to a long-distance swim. Whatever your aims, you can benefit from setting targets, and pursuing them carefully.
Pools are just one of the many amenities offered by our managed communities – if you'd like to talk about whether a managed community could be right for you, we'd love to talk. Get in touch!