Blog Home
Spring Cleaning: For your Vehicle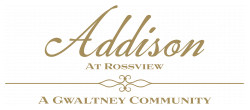 Spring has finally arrived and with it comes the urgent need to give your car a thorough clean after a long winter. Your vehicle goes through a rough time during wintertime as the snow, ice, sand, dirt and slush leave it looking grimy inside and out. For this reason, you need to carefully clean every inch of your car—from the exterior body to the floor mats, every single element needs a good clean come springtime. And even if you don't live in an area that gets lots of snow, if at all, your vehicle will still thank you for getting it to look revitalized and feel fresh after the dark days of winter.

Besides, the arrival of a new season brings a lot of excitement, as people look forward to a change in routine and all-new adventures. Yes, the entire process may take some time and energy but riding around town in a sparkling clean car that smells brand new certainly has its perks. With that being said, here are some useful tips to spring-clean your vehicle:

1) Carefully brush and vacuum the car's interior

With the use of a soft, fine-bristled brush, you can clean away any dust and dirt that may have accumulated on the different surfaces of your vehicle. You can use this on the ventilation areas and the different nooks and crannies of your car's interior. Afterwards, you must then vacuum all the dirt away from the interior. While you're at it, you should also remove all of the trash inside such as empty cups and throw them in the trash to free your car's interior up of any clutter. You can also carefully arrange all the items that you keep in your car like your sunglasses, pertinent documents, and gum and put them in their respective storage spaces to make sure everything is in order. Top it all off with an air freshener with a scent that you like for that new car smell.

2) Use a stiff brush to clean mats and the carpet

The bitter winter will have no doubt left your mats and carpet in a filthy state and in need of a solid clean. To get the best results possible, you can use a stiff brush to loosen up and eventually remove the dirt from your mat and carpet. The stiff bristles will allow you to reach dirt that has annoyingly attached itself to the carpet fibers. Afterwards, you can use a vacuum to take away all the dirt, resulting in an unsoiled carpet and mat.

3) Wash your tires

Sure, your tires will undoubtedly get dirty but that's no reason for you to ignore them completely. Having clean tires will add to your vehicle's curb appeal. When cleaning your tires, you must make sure to use non-acid products so that you won't cause any damage to your tires. You can also use a stiff brush to loosen up dirt that has embedded itself into the tires or even a toothbrush to reach those hard to reach areas. You can finish it all off by applying tire black to the sidewalls for that clean, sharp look.

4) Hand wash your car's exterior

To avoid causing any damage to your car's paint job, you must carefully hand wash your car's exterior. A hand wash is usually your best option if you want a detailed and gentle clean for your automobile. While it may be tempting to use dishwashing liquid or a household soap to wash your car, it's best to utilize a carwash solution for a good clean while also maintaining the vehicle's finish. Once you're done washing and rinsing, you can then use a rubber squeegee to remove all the excess water. This step is important is removing the water yourself rather than letting it air dry will help take away any minerals and dirt that may have been left on the surface.

5) Use a microfiber cloth to clean the windows

Cleaning your windows last is a smart way to keep them from getting dirty while cleaning other areas of your automobile. A pro tip is to eschew using glass cleaners as these may contain elements that are too harsh. Instead, you should check the label and make sure that the product you want to use does not contain ammonia. Also, there's nothing more annoying than finding streaks and spots after you clean your windows. To avoid these, you can use a microfiber cloth for a blemish-free finish.