Blog Home
Setting up the perfect cozy nest in your managed community home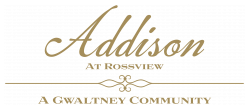 As the fall settles in, and the evenings start to get darker, one of the best things about living in a managed community is the care with which your home has been designed. As well as being perfect places to enjoy the summer time, with large picture windows in the home and landscaped parkland outside, managed community homes are designed to be adaptable, and to be ready as warm, cozy spaces when the year starts to turn.
One of the greatest pleasures of the colder months of the year is setting up a book nook in your home, a special corner set up for comfort where you and your loved ones can curl up and read or enjoy a movie. Here are a few tips for setting up your own secluded space inside your home, ready for the fall and the winter.
Choose the right place in your managed community home
Your managed community home has been designed by professional architects and interior designers, and so a lot of thought has already gone into the layout of your house. So look around and see if you can spot a place which will help you get cozy. If you want a place which is all hutch and hatch, you can choose a corner where you can place a big couch, or even a day bed, and pile up cushions – or if you've got creative with cabin beds and storage options, you may have a space that's already perfect climbing down into and getting comfortable. Alternatively, if you want to make the most of big winter skies, you could make your book nook next to a picture window. You could even make it a simple bay window by putting up narrow bookshelves on either side, and making them the walls of a seating area right next to the sky.
Get the lighting right
If you're going for a cozy vibe, lighting is key. Whether you're set up in a corner someplace, or you're right next to a window, your book nook will need to have enough light for you to enjoy watching or reading into the evening. Think about using more yellow-accented light, for a warmer feel. Looking warmer will help your nook to feel warmer too. Similarly, use lamps or uplighters to give you a softer, more diffuse light that's less direct, so the whole space is illuminated without harshness.
Seating for a book nook
Once you've got your lighting right, you'll need something comfortable to sit on. If you have a dedicated couch you want to use, that's great – but think about other options, such as beanbags, individual recliners or even Asian-style bowl chairs, too. If you want to be able to curl up and watch on a tablet, think about where you place the chair, so you don't get light reflecting off your screen. And for books, make sure you've got enough light for where you'll be holding the books. Then load up the seating with blankets and pillows so you can settle in!
Managed community homes are a great place to get creative with your living space – starting from the professional design of your living space and moving forwards from there. If you'd like to talk about how our homes are designed perfectly for you, we'd love to chat – please get in touch and we can talk about your options!