Blog Home
Rainy Day Activities for Spring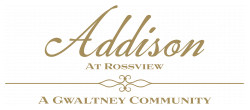 Spring is here and that also means it could be raining quite a bit. But there are plenty of things you can do inside. Whether you are looking for a few group activities or something to occupy yourself, you just need to use your imagination.

If you are interested in a few activities that several people can enjoy, there are plenty of things you can do that don't cost very much and can be a lot of fun. Here are a few to get you started.

Things to Do on a Rainy Day

Movie Night

Many movies are available online for free, with endless options. It's a great idea for people with kids, singles, and all can come.

Karaoke

Nothing brings out the rock star in people like a karaoke machine. These can be rented for a few dollars and can prove to be a lot of fun.

Have a contest or put songs into a hat and have people draw a song they have to sing for everyone. It makes it more challenging and it is a great way to get people together.

Jigsaw Puzzles

Jigsaw puzzles have never gone out of style and they are available in various sizes and degrees of difficulty. It's a nice way for people to reconnect with people close to you.


Scavenger Hunt

This one is perfect for those with kids. Make a list of cryptic clues and hide a few items. You can use everyday items, things you pick up from a discount store, or little treats like chocolate or candies for people to enjoy.

You can make it a theme hunt, by using clues that have to do with a television program everyone likes, a movie theme, or things to do with spring.

Games Night

Enjoy board games, cards, coloring books for kids and adults, or even plastic bottle bowling. Invite friends and encourage them to bring a game and snacks to share with everyone.

You can make it more challenging by having a few simple prizes for people who get high scores or winning the games. Make sure there is something for everyone, kids and adults alike.