Preparing for an Open House- 4 Tips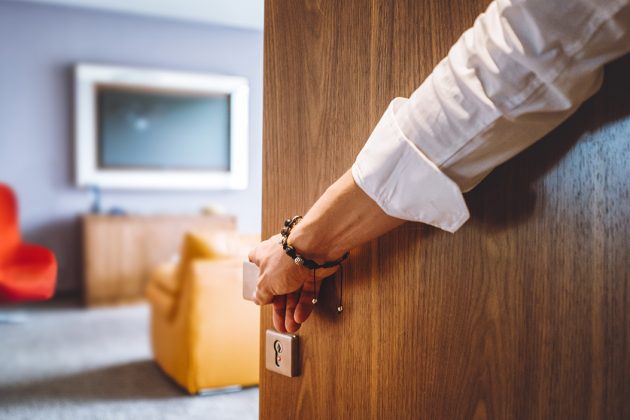 If you're planning to sell your home, hosting an open house is one of the most effective ways to get the word out. It's also one of the first things your real estate agent will suggest. If it's your first time, running an open house might seem a complicated idea, but it's nothing to worry about. You'll still have to ensure that your home is prepared and ready for the big day, though – so here are four tips to help you out.

Focus on a good first impression
When prospective buyers turn up at your door, what they see first makes a huge impression on them and significantly influences their opinion of your house. So take a walk from your neighborhood up to your house. Go slowly, and imagine seeing it for the first time – not as the place you live, but as a place that needs to give people a 'wow'. Imagine how you'd feel, then work out how to make it look great. Trim the lawn, and consider putting up subtle decorations, such as lights, to show the place off at its best.

Clean up!
It's a simple one, but take the time to deep clean your house if you can. Don't just scooch around the edges: move the furniture, vacuum the carpets, dust the windows and the ceiling, sweep up any debris lying around, and look for crumbs or dust in inaccessible places. It's hard work but you'll be amazed the difference it makes to that vital first impression. If you need to, hire a professional cleaner and have your home cleaned a few days before the big day.

Rearrange the interiors
You might also want to think about the interiors of your home. A full-scale redecoration probably isn't a good idea; but try to think about what they buyer is thinking. Choose decorations or lighting that show your home in the best possible way, and put away or cover over things which aren't part of the sale. Also, if you have pets, it's best to have a sitter take care of them or to leave them with a friend or a neighbor during the open house.

Keep the right information handy
Remember: an open house is about sales. Your realtor will handle all the details (and remember, they're very happy to handle the whole day for you), but it's likely that people who show up at your open house may also look at other homes on the same day. Make sure you've thought through the things that a buyer will want to know before the day – your average utilities cost, amenities in your community, what you love about the place and why you think it's a great house. Don't try and sell through the information; when you're telling people about the house, celebrate it. That will help people understand why it's a great place to live.

Make sure you talk to your real estate agent – they're the experts and they know how it needs to be done. For example, they might suggest that you leave all the doors open as it allows for easy flow of traffic between the various rooms, and makes your house seem more spacious. Work with your realtor and you will hopefully see great results – for more of our expertise on selling homes, you can contact us directly and we'll be happy to talk through how we can help.