Blog Home
Parkland- Why Choosing A Managed Community With Green Space is Good For You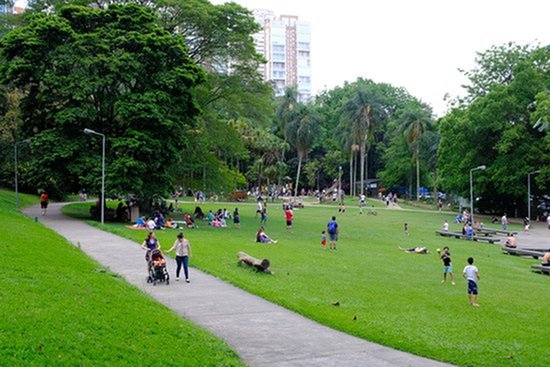 Managed communities are evolving faster than ever before, and new trends are making them even better places to live. We've seen a lot of our clients start happy lives in new homes in managed communities, and a lot of people are really happy and surprised at everything they get as a resident!

One of the biggest and most exciting trends we've seen recently is the development of managed communities which don't only give pools, gyms and clubhouses, but which feature landscaped parkland; bringing the care and expertise that's in the design of all our houses into the landscape they're a part of as well.

These landscaped parklands have a whole range of advantages for our residents. If you're planning to move into a managed community, here are a few reasons why green space could be something you should look for.

Better air quality
Landscaped parkland ensures that the area around the living space within the managed community is a green space as well as a residential area. Plants not only add to the aesthetic appeal of the area, but they also help make the air cleaner. Something as simple as grass can help reduce the concentration of pollutants like particulate matter. This can improve the quality of air significantly, which doctors say can lower your risk of developing respiratory disease. Plants also improve the oxygen levels in the air around you, making the air cleaner to breathe in a way you can feel.

Parkland is a great excuse to stay active
Parklands in managed communities don't just include miles of grass. Many of our premium communities also include dedicated running tracks and hiking trails in the rolling landscape, specifically designed to help residents stay active and giving the feel of being in the great outdoors. For people who love working out amidst natural settings, these trails can do wonders for the body and the mind; and the beauty of the parkland right outside your door gives you a great reason to get out and get fit by enjoying your community. Of course, always seek medical advice as you make any plan for exercise.

Multiple health benefits
Having a thriving green space can have great health benefits beyond being a natural workout space. Green space has been shown to improve your mood and general attitude, and can dramatically reduce the levels of stress in your body and mind. Plants also result in better oxygen levels in the air, while green spaces can be ideal for meeting with your neighbors and socializing with other residents of the community. That, in itself, is a great stressbuster.

Improved productivity
If you work from home, finding inspiration within the four walls of your home can be a challenge. However, if your managed community has parklands and green space around your home, you may find that it's easier to be productive. By giving you a mental boost and helping you recharge easily, parkland can give you the space to go back to work and concentrate better.

So, if you're moving house in the near future, consider looking at managed communities that have landscaped gardens and hiking trails. And if you'd like to find out how we can help, we'd love to hear from you, and talk you through the options for life in a great house in beautiful green space!