Blog Home
Managed Communities as an Investment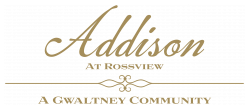 The global economy is in a scrunch right now, and the financial markets in many countries are showing a downward trend. Foresight has helped many people to weather storms like this in the past; and if you're looking for a new place to call home, a managed community could be the right option for you.

Life in a managed community is convenient
Managed communities have high quality amenities and facilities in place for residents. This makes living in a house in a gated neighborhood convenient and easy to get used to – many of our clients tell us that now they've tried it, they won't go back! Among the many facilities you'll find in a managed community, some of the most common are swimming pools, gyms, a library, and a play area for kids. Some high-end communities also come with other amenities, such as bark parks, a movie theater, landscaped parkland, or a gourmet coffee bar. With all these amenities, it's easy to see why for some people, a house in a managed community could make for a solid investment.

Managed communities help you to save on maintenance costs
In a managed community, the resident services team takes care of the community on behalf of all residents. This means that you don't need to worry about finding a good handyman to fix minor repairs around your home, or about getting a good plumber or an electrician to fix problems at your place. In an independent home, the responsibility of handling all of this is solely on your shoulders, making it harder.


Managed Communities have great security
Part of what you get when choosing a home in a managed community is the peace of mind that careful thought has been put into the place you're living – from the design of your living space to the layout of the streets, the provision of amenities and the services that keep your community running smoothly.

Underlying all of these is the fact that the security of your home is one of the major priorities of any managed community. As well as everything you'd get outside a managed community, you get dedicated security staff, state of the art cameras for entrances and exits and public areas, and logging for all visitors to the community. That makes a managed community an attractive proposition to anyone who wants peace of mind about the security of their home.

If you'd like to learn more about how a managed community home could be the right fit for you, reach out to us – we'd love to talk to you about your options here at Gwaltney Communities.