Blog Home
Making Protective Masks for Healthcare? 4 Tips for Setting Up A Sewing Area in Your Managed Community Home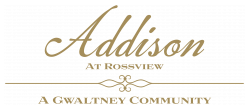 Making Protective Masks for Healthcare? 4 Tips for Setting Up A Sewing Area in Your Managed Community Home

One of the best things about living in a managed community is the sense of neighborliness which it brings. By living close by people in a safe, happy environment, you can have many opportunities to be part of organizations who are helping people, especially during a pandemic.

Some states and healthcare providers are asking volunteers, churches and community groups to help sew simple masks that can help vulnerable people to stay safe. Usually masks are sewn from simple cloth, and double-sided.

Work like this is the heartbeat of a healthy community, and if you're part of doing this, you might find it helpful to set up a dedicated space in your home to help you produce masks and make your contribution to the community. Here are a few tips for doing that well.

1. Think about the technique you're using

If there's a particular sewing pattern which you've been asked to use, or the care provider you're volunteering for recommends for use, make sure you follow it closely. If you're an experienced sewer, you might have ideas for how to improve the mask, and it's a good idea to talk to your contact at the provider to make sure your idea works for what they need. If it's a good idea it might even get passed forward to others who are also volunteering!

For your sewing room, the technique you're using is important as well, because it will define the equipment and space you need. Do you need a sewing machine and table, or will you be sewing by hand? Are you cutting out material to a pattern, or is material being provided to you pre-cut? If you're cutting material yourself, you'll need a well-lit table with plenty of space, and a safe place to store fabric scissors when you're not using them.

2. Set up a production line for one in your home

A production line is a great way of breaking up complex tasks into simple stages – and while it's a great way of working quickly if you have a whole team, it can also help you if you're working alone. The key to getting tasks completed, especially if you are also working from home, is to break them down into sections. For sewing masks as a volunteer, think through what you'll need to do, and break it down into steps, making a list of the resources you'll need for each step.

Once you've done this, work out where in your house you want to work, and then set it up, with individual stages clearly marked. Think about where you want to store your equipment, and then lay out where you'll measure, where you'll cut fabric, where you'll sew, and where you'll store masks you've already completed.
3. Always be careful

If you've never sewed before, make sure you pay close attention to safety advice from more experienced people, and use all equipment carefully, keeping it shut away whenever you're not using it, and exercising caution at all times. You can help a lot of people by staying safe and keeping production going!