Blog Home
Making a Dedicated Workout Space in Your Home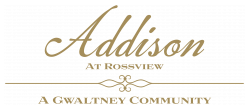 If you're working at home more than normal, and you want to stay in shape, it can be tough – especially if you're living in a managed community with a gym facility, but you need to maintain social distancing and are staying mostly at home.

But even if you're missing the gym, or your regular team sports aren't running, you can stay in shape at home. Of course, always seek professional advice before embarking on any new exercise regime, and make sure you're staying safe. Here are a few tips for making your home into a place you get fitter.
1. Set aside space
Ask any interior designer and they'll tell you that using space effectively is vital if you're going to have a home that meets all of your needs. This isn't just about decoration – it's about how you use the space that you have. Psychologically, having a space set aside for exercise will help you to see it as something which deserves focus and effort, making it easier for you to exercise and stay on track with what you want to do for your physical fitness.

2. Use furniture creatively
For homes with dedicated rooms which you can turn into an exercise area or home gym, marking out space is easy. But if you have an open-plan living area, and you want to be able to exercise in front of the TV, or a large picture window, you can still make a dedicated space by laying out your space (with a mat, water bottle, and any weights you're using with professional advice). Carefully move furniture in your home to make a space that's distinct from other areas and activities, like cooking, relaxing or working. If you need to add light to your workout space, move lamps so they shed light across two 'zones' – with a little forethought you can make exercise as fundamental a part of your life as eating or sleeping are.

3. Research low-equipment exercises

If you have space for dedicated exercise equipment, you can have it delivered to your home. But set-up time, money and space can be difficult to find – and that's where low-equipment exercises come in. It's possible to do exercise regimes of all different kinds – high-impact, gentle, aerobic, anaerobic – with relatively simple movements or exercises. Research online, or reach out to a personal trainer or gym near your home, so you can get personalized professional advice about how to work out without a lot of heavy equipment. From yoga to Pilates to Insanity, there are options for everything you want to do.

4. Set aside a specific time

Exercise can be tough some days, and motivation is difficult, even in times which are not so uncertain. After you've set a specific space aside for exercise, the other thing to do is to set aside specific time. If you're a morning person, a workout at dawn could be perfect; whereas if you work from home, you might find a mid-afternoon pick-me-up stretch session could be perfect for giving you the energy to make the most of the last few hours of your working day. Whatever your preference is, set aside the time and use it consistently for exercise, and you might be surprised how much it helps you as you pursue your fitness goals.