Blog Home
How your Community's Outdoor Space Can Give You a Better Lifestyle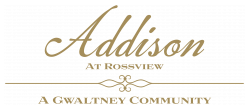 Living in a managed community offers a range of benefits and amenities - from gyms, to 24/7 security, to pools and business centers, our clients have found again and again that living in a community that's purposefully designed from top to bottom brings them a quality of life they might have struggled to find elsewhere.

One of the places that you can really feel the benefit of the careful and professional design that goes into every element of a managed community - beyond just architecture and out to the streets and the spaces that make up the community - is parkland. More and more, managed communities are being laid out with green space which is landscaped to enable residents to enjoy a special space for working out, strolling, or just relaxing - and it adds a whole new dimension to the experience of living in a community. Here are a few reasons why.
Green space is good for the mind
More and more, wellness advocates and medical professionals are talking about the value that green space has for mental health. Where older or less deliberate communities may have been built to prioritise street width, or maintenance access, managed communities have been designed with your wellbeing in mind, and parkland is one of the most important parts of that.

Spending time in the natural world - even in carefully-managed parkland - helps to reduce stress and introduce a calmer dimension to your thoughts. And by having space like this so close to your home, as a purposeful part of how your home is designed to be lived in, means wellbeing isn't an afterthought, but a central part of the place you call home.
Managed community parkland gives you lots of easy exercise options
Many managed communities have parkland which isn't just designed to look good, or carry interesting trees and grassy spaces, but is also designed to help you stay active in addition to staying well. Whether there's a running or walking track, trails laid out in larger wooded areas, or even space for outdoor exercise classes run from the gym in your managed community, parkland gives you the space you need to work out and stay healthy.
Cleaner air
As residents become more and more conscious of how air quality can affect their wellbeing, green space is becoming more and more desirable. Living close to green space gives you cleaner air, as plants, grass and trees literally breathe in carbon dioxide, and breathe out oxygen. For a managed community, this means that carefully-designed parkland doesn't just look good - it's good for you. Acting as a natural lung around and through your community, parkland means that whether you're walking to the business center, or just leaving for your morning commute, you're doing it from a place which is doing you more good just for having trees.

As you decide where to live, it's important to think through all the factors - all the things you need, and all the things you want, so you can live well. We'd love to talk to you about whether a managed community could be the right option for you - please get in touch and we can talk through your options.