Blog Home
How to Set Up The Perfect Home Media Center if You're Missing Your Community's Movie Room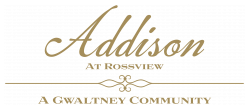 If you live in a managed community, you'll probably already know about the benefits – including, for many communities, a dedicated movie room where you can hold movie nights with friends, family and neighbors.

During this time of lockdown and social distancing, though, you might be missing your managed community's movie room. And if you don't yet live in a community with a dedicated space for watching movies, you might want to recreate the experience by setting up a movie and media room of your own in your own home.

Whether you live in a managed community or not, it can be simpler than you think to set up a perfect space for watching films – and we love helping our clients to imagine how to make their homes the perfect place to do the things they love. So here are a few tips for making a dedicated movie space in your home.
Chairs
A good movie room is about comfort; and when you're setting one up for yourself, you don't need to worry about seats which can stand up to five or six screenings a day, each with hundreds of people. Because you'll have smaller viewings, you can go luxurious on your seating choices.

Many theaters now have dedicated recliners, with pillows and quilts, and that's a great thing to think about for your dedicated movie space. Think about how many people you'll want to have at a time, and think about the space you have, then choose chairs which are right for that – either several love seats, or a large sectional couch, or even a smaller number of individual recliners. Make sure you have a good

Distance to food/drinks
Once you've set up your chairs, you'll want to make sure everyone is set for snacks and drinks. You can place a mini-fridge in the room, with drinks for everyone, and small tables near the main seats so that everyone has somewhere to put their snacks. If you put in a fridge, make sure that it's positioned in a corner where the light won't interfere with the image quality on your screen, or draw people's attention from the movie during the screening.

Screen placement/light
There are really two options for your screen - a projector or a high-definition TV. If you want to go straight for size, and an experience that's similar to the theater, you can get a projector – though it's important to be aware that you'll need more space, so you can place thje projector far enough away from the wall to get a big image, and you'll need a large, blank wall, or a specialized screen, so that you have somewhere to project. You'll also want to make sure that the room is completely dark – perhaps even by light-sealing the door – because projected screens lose a lot of their image quality when there is light in the environment around them. However, if you want the big-screen experience, there's no denying that a projector in a great option.

If a projector isn't your chosen option though, a big high definition TV can work wonders. You'll also get better color saturation, and more control over the image quality – so if you're interested in image control, that could be perfect for you.

Sound system
Finally, you'll want to make sure you have a speaker set-up that will do justice to your movies. At the least, you'll want a simple surround-sound setup, with a bass woofer and smaller speakers arranged around the room, so that the multi-channel surround-sound setting on your movies will work the way it should. It's worth taking time to calibrate your sound system correctly – most systems will come with a program that helps you to make sure you've got the speakers set up for maximum effect.

There are so many ways you can make your home a perfect fit for you – if you'd like to talk more about how to choose your next home with one eye on your hobbies and interests, we've helped hundreds of families to find the place that's perfect for them, and we'd love to get to know you. Get in touch!