Blog Home
Firepit Parties – Perfect Evenings in your Community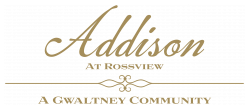 One of the best features of living in a managed community is the care that's been taken over the design and layout of the community. And that goes beyond the design of homes, roads and pathways to the amenities in the community – including, in some of our communities, fire pits.

Fire pits are a perfect compliment to the landscaped parkland in which our managed communities are laid out, giving you the perfect way to enjoy the great outdoors only a short walk from your home. Being outside in the evening is great – and even later in the evening, if there's a chill, having a firepit party is one of the great pleasures of managed community living. Here are a few tips for having a firepit party in your managed community.

Keep it simple and safe
Holding a great firepit party doesn't need to be complicated – a few simple ideas will help you have a great time, and keep you around the fire instead of running around organizing things.
The first step is to make sure you've talked to your managed community's management staff, to make sure you know the right way to run the firepit safely. If you're not sure, or you're not experienced in building fires safely, consider asking for assistance. Make sure you're using the right wood, and avoid using flammable liquids or additional fuel unless your community's safety guidelines say you should. Keep children away from the fire, and make sure there's an extinguisher on-hand; your management staff should be able to help provide one.
Once you've got the safety set up, you're ready to have fun!
Get things to cook
If your managed community's fire pit comes with a grill attachment, you can get together some burgers and hotdogs, bread and sauce, and make sure everyone's fed - or if you want a simpler option, especially for kids, you can make smores. These delicious traditional fireside snacks are beloved of generations, and for good reason. Get a long metal cooking skewer, and line up some marshmallows on it, then hold it over the fire. Prepare two graham crackers with a piece of chocolate sandwiched between them, and keep it close by. Keep a close eye on the marshmallows as they cook so they don't burn – you want them browning nicely – and when they're done, have the cracker and chocolate ready. Push the chocolate into the warm marshmallow, and take it off the stick by gripping it between the two crackers. Your smore is ready to go!
Make sure kids are supervised when they're roasting their marshmallows, and make sure the smore has cooled a little from the fire before they bite into it!
Enjoy your neighbors and friends!
The great thing about a firepit party is that it gives you a place to invite your neighbors where you can get to know each other in a laid-back, relaxing way, in beautiful parkland under the stars. If you're new in your managed community, you might want to invite the people who live close to you if you've never met before – and if you've lived in your managed community for a while, you can use a firepit party as a way of welcoming newcomers, or reconnecting with old friends during the summer months.
If you'd like to learn more about how a managed community is a complete destination for life, not just a place to lay your head, we'd love to talk to you more. Get in touch!