Blog Home
Empty Nesting? Why a Managed Community is the Perfect Place to Launch the Next Chapter of Your Life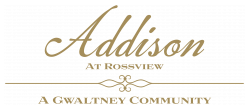 Each new season of life brings things to love, and decisions to make – and if you've just seen the last of your children off to work or study, you have an amazing opportunity ahead of you: to write the next chapter. We've seen so many of our clients make the empty nest years the fullest time yet, and a managed community can be the perfect place to do it. Here are a few reasons why.
A new community for a new chapter of life
A managed community is about a new lease of life – not slowing down but going wide. A managed community with a range of ages is the perfect place to shape what you'll do next, and is built with every amenity you could hope for – homes designed with comfort and security in mind, and communities designed with parkland, walking and running paths, pools, business centers and gourmet coffee bars. They're the space you need to plan an exciting future. They're the perfect place to make new friends and make new plans – to meet people who are fellow empty-nesters, but also to meet people from all stages of life in a community designed for both privacy and neighborliness at once.
Managed communities have good homes
Many people who have raised families have chosen larger suburban homes, to have enough space for everyone, and especially to give growing kids a place to play. Now that kids have taken responsibility for their own space, this presents an opportunity to unlock some of the equity in your home, giving yourself the space and the funds to do something new. Managed community homes come in a range of sizes – always talk to a financial professional about your own situation as a whole, but there's no doubt that a managed community will have the type of home you're looking for, if it's the right choice for you.
Close to Good Connections
Managed communities are built close to good transport connections, to allow you to easily access your workplace in the city, and within easy reach of air connections too, so you can take advantage of extra time to explore further afield. But they're also custom-designed as secluded and peaceful escapes from built-up areas, giving you both opportunity and peace close at hand. Once you're off the highway, you're in professionally landscaped parkland; once you're through the gate, you're already well on your way to wherever you want to go next.
Security
One of the features of managed communities which our clients consistently praise is the high-quality, 24/7 security. Managed communities have dedicated security staff, and private security infrastructure to ensure that the community can live in peace, whilst also enjoying privacy. From managed CCTV in public areas, to mandatory sign-in for non-residents, to security patrols and discreet physical security features, managed communities are design to keep you safe without inconveniencing you at all.
If you'd like to hear more about managed communities, and how they're the perfect launchpad for a lifestyle you've been looking forward to, we'd love to talk to you about your needs, and how we can help you find the house that's right for you. Get in touch!