Blog Home
Doing Business in a Community Business Center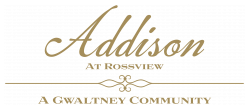 One of the biggest benefits of living in a managed community is the fact that many managed communities now come with dedicated business centers, in addition to amenities like gyms, pools, bark parks and gazebos.

If you're new to the experience of working from home – or if you're setting up as a freelancer or individual consultant – you'll find that your managed community provides a way to do that whilst maintaining a healthy work/life balance – that's what the business center is for. Here are a few reasons why a dedicated business center is a great reason to live in a managed community.
Save space for other things
Perhaps most important for you as a businessperson is the ability to keep your home life and work life separate. Managed community homes are carefully-designed to meet all of your needs, and while there are spaces in each home which are perfect for a home office, having a business center available on-site gives you the ability to use these spaces in your home for other things – a guest bedroom, a nursery, even a dedicated media room.

You'll also benefit from the psychological flexibility which working outside your home enables you to enjoy. Even a small walk to work – even just crossing the street to reach your managed community's central hub of amenities – helps you to keep your home life at home, and to focus on business when you're in the business center.

Dedicated, professionally cared-for space
As with all the amenities of your managed community, your business center is part of what you get just for being there, included right in your community fees. That means that it's professionally-designed and carefully maintained, and laid out to be perfect for you to do business. More than just a room, it's a facility, and it's all yours, just for living there.

Meeting rooms and on-site coffee
In addition to working desks, WiFi and easy seating, the business center will often come with dedicated meeting rooms, and Skype rooms, which you can use when you need to make a conference call, or meet a client in person. Again, professionally designed rooms enable you to meet with a range of contacts in an environment that's appropriate for business, just a few yards from your home.

Additionally, some high-end managed communities have dedicated artisanal gourmet coffee bars right on site; meaning that you can offer your clients and contacts the best coffee around, right there in the business center. It's a low-cost, high-quality solution for running a business.

Decide how to break up the day
Finally, your managed community's business center enables you to have a more flexible working schedule than you would have if you were commuting a long distance in to a city or office park. Many people find that their most natural working schedule falls outside the normal 9-5; whether that's getting a couple of hours in before the school run, or working late into the night, or scheduling work sessions with regular breaks to leave the office and enjoy the parkland in the managed community, walk the dog in the community bark park, or work out in the gym. Your managed community's business center allows you to be flexible, and set up your working day in a way that works for you.

If you'd like to talk more about how a managed community can be a great place to do business as a freelancer or individual consultant, we'd love to talk to you. Please get in touch, and we can talk you through your options!