Blog Home
Decorating Ideas For March and St. Patrick's Day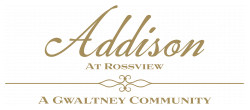 Decorating Ideas For March and St. Patrick's Day

Start with something green. It's actually very easy and not expensive to make decorations for St. Patrick's Day. If you have kids or seniors, let them join in to give them something to do and make them feel they are a part of something.

Any types of green paper, cloth, cardboard, paints, pens, crayons, pots of gold, rainbows, shamrocks, and food coloring should be plenty to let your imaginations run wild.

Some scissors, a stapler, some tape, some string are all you need to make all sorts of decorations. They don't need to be perfect or even life-like. People will know just by the color and understand what is going on.

Get your materials from a discount or dollar store. You can find packages of paper, streamers, cards, pipe cleaners, stones, beads, and other things you need to make a lot of fantastic decorations.

Shamrocks

Anyone who can attempt drawing should be able to make a great shamrock. Make a few in hard material, like cardboard, and make them in different sizes. Then, use your templates to trace around on different shades of green paper, cloth, or whatever you have on hand.

You can hang them around the room, tape them to the door, string them together like a banner to go around the room, or make a hanging mobile with them.

When stringing them together, mix and match with different colors and sizes. Use green paper that has other patterns or two or three colors together for a nice visual.

You can use some shamrocks that are on stiffer paper to glue on sprinkles, beads, or even buttons. Hang them around the room, frame them, turn them into cards, or string them together.

Top Hats, Rainbows, and Pots of Gold

Use streamers or colored paper to make a rainbow or several of them. Cut out little top hats, pots of gold and string them together with the shamrocks. Make wall banners, hang them on the door, or around the entryway for a festive Irish greeting.

You can cut the paper into strips and then join them together to make chain streamers, shamrocks, or green leis for people to wear. You can glue the shapes you have cut out on the ends of pencils or straws. Glue them on to your shoes, hair barrettes, and more.

Use two together to make homemade cards, or make them as part of a game people can play. Perhaps you have a hidden clue for a scavenger hunt, trivia clues, or interesting Irish sayings, quotes, and bits of trivia for your party guests.

Glue them onto placemats for the table, make name tags for people to wear, or a name place so people know where they are sitting. You can use other materials, as well, like felt, fun fur, or any types of remnants you can find at home or the local fabric shop.

Baking and Cooking

If you are having a party or community event, encourage people to add green food coloring to things like their cake batter, icing, cookie dough, pasta, and drinks for adults and kids.

You can make sugar shamrocks to put on your baking, shamrock-shaped cakes and cookies, anything else you want. The food dye is safe and you can add it to almost anything.

Try a healthier version with a snack plate and arrange the food to look like a rainbow, pot of gold, and shamrocks. You can cut fruit and vegetables to look like little top hats, green hummus, omelets, and more.

You can use a round pot that resembles a pot of gold and fill it with gold coins that are gum or chocolate. You could also make it a cookie jar with small golden cookies.

You can make a layered cake, dip, or dessert that uses colors of the rainbow. You can also make a yellow dish in a black bowl that resembles a pot and that can be your pots of gold.

The food coloring can be used for anything at all. Sugar cubes, ice cubes, breads, muffins, dips and sauces. It's a lot of fun and you can make things darker or lighter, to keep things interesting and varied.

Get Your Green On

Vegetable places, green cocktails, dyed foods, naturally green foods, let your imagination run wild. Between the decorations and your great food ideas, whether you are just having a regular St. Patrick's meal for the family or a community part, you will certainly be a hit.