Blog Home
Decorate your Apartment on a Budget!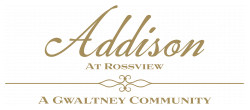 Decorating is how you make a space your own, and give guests a sense of who you are. Whether you thrive in a vibrant, colorful space or need a peaceful, minimalistic haven, you can spruce up your space without breaking the bank. Check out these unique products and do-it-yourself projects, and adapt them to fit your apartment's aesthetic.

Let there be light
Lamps come in all shapes, sizes and colors, and you can customize bulbs and shades for your ideal lighting. Candles are another cheap way make a space feel bright and homey.

Just Hangin'
If you want a consistent color palette for your room, choose a statement piece for your wall and pick smaller pieces of art that match. Maybe your larger hanging object is a canvas painting or a tapestry you already own. Really on a budget? Learn the art of framing anything and everything, from postcards to pressed flowers and leaves.

Do it yourshelf
Shelves are more than just decoration, they're a space-efficient way to organize a small apartment room. Use shelves to hold books, electronics, plants, and more. You can add more functionality with pegs and baskets to hold smaller items too.