Blog Home
Creative and Realistic New Year's Resolutions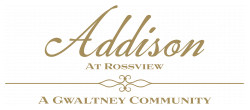 Many of us have lofty aspirations when it comes to New Year's resolutions. But, sadly, most of these plans fall flat within a few weeks, if not days. People often pronounce better health plans and get in shape, but it's not easy.

Dieting so soon after the holidays is difficult. We still have all the treats like cake, cookies, alcohol, and other starchy foods in the home. But there is nothing wrong with setting realistic goals.

Realistic Goals for A New Year

It is difficult to stick to a new regime so soon after the holidays. Here are a few things you can try.

Group Walks

Get up and go for a walk first thing in the morning. Gather your neighbors to join in, as that makes it more interesting and safer. When you include a lot of people, you are all working towards the same goal.

It helps keep people motivated and it is a nice way to socialize, even during these days of COVID. Find a nearby park or quiet road where you can all walk together, but not too close, and enjoy some fresh air and exercise.

Try New Recipes

Most of us have been staying home more this past year, and likely for 2021. Why not spend more time learning new dishes to make for your family or to share with your neighbors.

You can have a potluck night once a week, where everyone contributes a dish from their own lives and shares it with others. Try new things that your neighbors have made and maybe you will find a new favorite.

Productive Screen Time

Most of us have been getting notifications that our screen time has been way up. For many of us, it's been a way to connect, see the news, and talk to people.

Using that screen time constructively is a better use of your time. Instead of scrolling through tons of pictures or tweets that simply make you mad or feel bad about yourself, try using the time better.

You can read, watch movies, and best, reach out and connect with friends and family. Why not continue your traditions of girl's night out or Sunday dinner with the family online.

It's not the same, but it is certainly better than nothing. There are many advantages to meeting online like you don't have to clean up after them, or before, you can wear your comfy clothes, it's much cheaper and safer to drink at home, and you never have to wait for the bathroom … unless you have teens in the house.

Virtual Vacations

One of the best advantages of being in lockdown is the free virtual tours. You can visit world-class museums, cities, even Buckingham Palace. It lets you see beautiful gardens, palaces, and landscape all from your couch.

While not the same as being there, it gives you a great idea of where you may want to visit in the future, once we have the coronavirus under control. A trip around the world, in your pajamas.

Be Grateful

Take a moment each day, or a few times a day to be happy with what you have. It can be difficult to see what you have in the midst of so much chaos and doubt.

Be happy with what you have and appreciate all the positive things in your life. Take a moment to reflect on the pluses, not the minuses. Now, more than ever is the time to be strong, helpful, and kind.

Always look forward, help your neighbors, and enjoy life as it is.