Blog Home
Country Space, City Amenities: Why a Managed Community Can Give You The Best of Both Worlds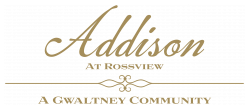 A lot of people are discovering the value that living in a managed community can bring to them – not only world-class home design and trustworthy security, but amenities, community and a sense of peace that your home is in professional hands.
One of the most appealing parts of modern managed communities is the care that's put into the design of the community as a whole – not just homes, but the landscaping of the whole environment around your home. In combination with the fact that managed communities are sited with care, often inside city limits for larger cities, this makes them a unique proposition: a place to live with country space, and city amenities. Here's a few reasons why.
Managed communities have quality services
Managed communities are built carefully, and provide a number of amenities and services to you right within the community. Unlike non-managed suburban developments, managed communities aren't designed just for homes, but for lives – including services such as swimming pools, business centers, even gourmet coffee bars. Managed communities are designed to make it easy for you to live where you own your home – and that includes a dedicated staff to maintain the quality of the services and environment, and to ensure security. Where city amenities are changeable, and can decline in quality with no-one to keep them vibrant, a managed community's amenities are maintained purposefully for you.
Managed communities are closer to nature
Managed communities are often built closer to the edges of cities – but more than that, they're built with carefully-managed green space and landscaped parkland right in the community. Some managed communities use their parkland for running or cycling tracks, children's play areas and bark parks for your dog. By contrast with urban and suburban living, where green space is often an afterthought, and is not usually well-maintained, managed communities give you a way of living closer to nature, with all the wellbeing benefits which that can bring, but with none of the uncertainty for the future which unmanaged green space can bring.
Managed communities are connected
While managed communities are deliberately designed to be peaceful and secure, and to feel secluded, they're not isolated places to live. In fact, managed communities are a popular option for young professionals and young families, because they're connected to highways which allow easy access to any amenities you need in nearby cities. They're private and calm, not remote and disconnected; you can be a 15-minute drive away from your office whilst living amongst crafted and carefully managed parkland.
The upsides of living in a managed community are clear, and it's not just about what you get, or the home you buy, but the environment you'll be living in, and the community you'll be a part of. There are many different reasons why living in a managed community could be right for you – if you're thinking about moving soon, we'd love to talk to you about your options, and how we can help you make the right move. Get in touch!