Blog Home
Coming Out of Lockdown? 4 Tips for Hosting a BBQ in Your Managed Community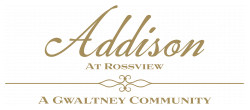 As lockdowns ease in different communities, and the summer is at its height, many people are trying to find ways to celebrate and gather with friends they've missed, while keeping safe and healthy. A managed community can be a great place to host a BBQ, with dedicated gazebos, community BBQ pits and grills, and landscaped parkland which is perfect for a summer gathering. Of course, make sure that you're following current health advice in your state regarding public gatherings, and always consult a health professional about your plans to be sure. Here are a few tips for hosting a great BBQ in the summer of 2020.

1. Think about distancing
First, of course, make sure you're clear on what distancing needs to look like, and how you're going to make sure everyone stays safe. If the rules where you are say that a minimum distance of six feet should be observed, then set up your BBQ so you're able to keep to those rules. Use disposable plates and cups, and consider getting beverages in individual cans and bottles, with clear recycling points so that people don't have to handle larger bottles to pour drinks for themselves.

2. Let everyone know what you'd like to do ahead of time
Just the same as any gathering, make sure you've told people ahead of time what you're planning to do, and be clear about how you're making sure everyone's safe. In uncertain times it can really help people to have clear guidelines from you, their host, to help them understand whether to wear a mask, what to bring, and what to expect. It doesn't need to be a big or clinical list, but clarity will help people feel at ease.

3. Set up stands
You can help people to maintain social distancing while enjoying your food and drinks by planning where you're going to serve them. Think about having a special 'meat station' set up some distance from the grill, so you can carry on cooking while people come to get their burgers and hot dogs. Set up the drinks and sides at separate stations of their own, and set up a little table with hand sanitizer and wipes so people can have peace of mind.

4. Work with your managed community management staff to make sure the venue is suitable for cleaning after you've used it
One of the major upsides of living in a managed community is that you're not alone when you're planning events – your community has a staff team whose job it is to make sure you're able to use the amenities in your community safely and easily. Hosting a BBQ while respecting everyone's health is something they can help you to think through – ask them what the rules are on social distancing, whether everyone needs to be wearing masks, and, of course, when it will be okay to host a party at all.

5. Bonus tip: Drone photos!

Any great event needs photos, but selfies are hard to capture when you're all so far apart! To make sure you've got a great fun record of the day, see if any of your guests has access to a drone with a camera. Then ask them to fly it high, zoom in with the camera, and get a great birds eye view shot of all of your guests having fun together and staying healthy!