Blog Home
Cold Fighting Immunity Soup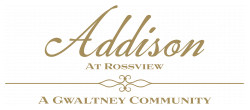 Are you and those chewable vitamin C tablets the best of friends these days? Instead of packing in the over the counter meds, try an all-natural remedy instead - - immunity soup. Full of immunity-boosting foods like vitamin C-rich kale and vitamin D-enhanced mushrooms, think of it as your own personal superhero shield. It's a great way to arm your body against the common cold, while also maintaining those New Year's resolutions!
Here is your
quick and easy recipe
to try at home:
2 tablespoons olive oil

1 1/2 cups chopped onion

3 celery stalks, thinly sliced

2 large carrots, thinly sliced

1 pound presliced Monterey Mushrooms

10 medium garlic cloves, minced

8 cups unsalted chicken stock

4 thyme sprigs

2 bay leaves

1 (15-oz.) can unsalted chickpeas, drained

2 pounds skinless, bone-in chicken breasts

1 1/2 teaspoons kosher salt

1/2 teaspoon crushed red pepper

12 ounces curly kale, stems removed, leaves torn

Optional: Whole grain pasta
How to Make It
Step 1
Heat oil in a large Dutch oven over medium. Add onion, celery, and carrots; cook, stirring occasionally, 5 minutes. Add mushrooms and garlic; cook, stirring often, 3 minutes. Stir in stock, thyme, bay leaves, and chickpeas; bring to a simmer. Add chicken, salt, and red pepper; cover and simmer until chicken is done, about 25 minutes.
Step 2
Remove chicken from Dutch oven; cool slightly. Shred meat with 2 forks; discard bones. Stir chicken and kale into soup; cover and simmer until kale is just tender, about 5 minutes. Discard thyme sprigs and bay leaves.