Blog Home
Clarksville TN: Golf Guide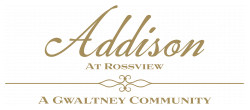 With the weather getting milder, many minds turn to golf. But golf courses are just for those who love to play. There are often other activities around for the rest of the family to enjoy.

If you live in the Clarksville, Tennessee area, or are planning on visiting there this year, get your golf clubs out of the closet. There is no lack of great golf courses in the Clarksville area.

Golf Course Guide

If you are an avid golfer or just like to get out for the exercise and social aspect, consider trying a few different golf courses to find the one or ones, you like best.

Swan Lake Golf Course

This public golf course has a full 18 holes, with a par of 71. It has some of the best-maintained greens in the area and has been open since 1950. It is a great course for beginners and pros, alike.

There are certainly some challenges here, with sweeping fairways, water, and a fantastic view the entire way. Ask about their annual tournaments, as they hold several.

There are also fantastic facilities to hire for special events, like weddings or anniversaries, with catering on site and their own Swan Lake Cafe Bar and Grill.

Mason Rudolph Golf Course

This course has 9 holes at the Mason Rudolph Golf Course facility in Clarksville, Tennessee. It has almost 3000 yards for golf with the longest tees for a par of 35. This golf course opened in 1935.

You can expect decent fees for a day of golf, a cart, or just hit off a few buckets at the driving range. Be sure to ask about their discounts for students and older players.

It is open to the public all year long, rent clubs and a cart, and it's great for new golfers and seasoned ones, as well. This course is named after former PGA tour member Mason Rudolph, who hails from Clarksville.

Clarksville Golf Course

Open since 1965, this year-round 18 hole golf course is at the Clarksville Country Club facility. It boasts almost 7000 yards, with a par of 72. It's a perfect course for players at all levels.

Beautiful greens, host to many tournaments, and a driving range that is open year round, large practice green, practice bunker, and a short game training area.

There are other activities for the non-golfer in the family, like a gym, tennis, swimming, dining area with an outdoor terrace. You can also book the facilities for weddings and other important life events.

River Club Golf Course

Another smaller course, there are 9 holes spread over 3600 yards, with a par of 36 and a driving range. This newer club was opened in 2013 and is semi-public.

They offer challenges for all levels of players, there is a practice area for those wishing to warm up first, and tiered tee boxes so you can choose the distance you want to play on each hole.

There is a pro shop to get everything you need to hit par, facilities for live music and other events, and be sure to stop by the River's Edge Grille, to see what's on the menu.

Eastland Green Golf Course

With 6,437 yards spread out and 18 holes, there are plenty of challenges in place to see if you can hit a 72 par. Beautiful greens and challenges will test every level of player.

Open all year round, you can rent a cart and even clubs, if you need them. There is a putting range and driving range, if you need to warm up first. Expect some decnet slopes, water, and mind the geese and their offspring.

Pick up a hat, some clubs, shoes, balls and more. Visit the club house and enjoy the spectacular views on the course and in and around Clarksville. Check with them for upcoming events and tournaments.

Golf Course Guide

Ile it does get a bit cold in the winter in Tennessee, these golf courses are open all year round. Be sure to check with these courses regarding their hours and fees before you arrive.

If you are making the trip with your family or a few people who don't golf, check that there are other facilities open to keep the kids and non-golfers entertained.

Most of these courses are suitable for all levels of golfers, with areas to practice and the option to play easier holes, or take more time, if needed. Tennessee has plenty of courses to choose from.