Blog Home
Choosing a Realtor - 3 Questions to Ask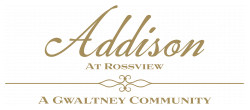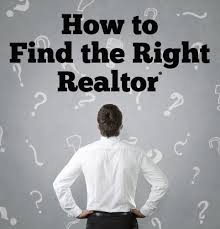 Buying a home or selling one is an exciting moment in life – it's a chance for new horizons, or to set down deeper roots. Making a home is great – but finding a home can take up a lot of your time. That's why it makes sense to hire an expert to handle this project. Most people approach a realtor to help them out with selling their home or buying a new one. If you're planning to sell your property or move into a new home, a real estate agent can help you make the right choice.

As experienced realtors, we know how to help people find the right place for them. But we've also seen a lot of people who would really benefit from knowing how to choose a realtor, and what questions they should ask before working out who to partner with. Here are 3 questions you need to ask before choosing a realtor.

1. What kind of experience do you have?
This question is first on the list for a reason. Your realtor's experience plays a huge role in determining how the process of buying or selling a house plays out from start to finish. It's not just about the years, but also about the kind of real estate deals they've handled, the kinds of developers and vendors they have relationships with, and – for some, like us – what their experience is as direct developers. It's also a good idea to make sure they're working in the cities and communities you want to move to. Make sure you get someone with the right mix of knowledge and location-specific knowhow.

2. What real estate services do you offer?
Everyone knows there are fees – but you need to be clear on what your realtor is offering you. Talk to your realtor and find out more about the services they offer for the fee you're paying. Ideally, whether you're planning to buy a home or sell one, it's better to opt for a realtor who can handle paperwork and if necessary recommend a real estate lawyer and other professionals, in addition to helping you look for a home or a buyer. A good realtor is your gateway to the best services the property sector in your city has to offer, and can save you a lot of time, if they have the right relationships.

3. How do you usually work with buyers or sellers?
Ask potential realtors how they typically work with a seller from start to finish. What's the marketing plan they follow? What's the process they follow to identify and inform potential clients about the listing? How specific is the plan – would they sell a condo the same way they'd sell a house? These are some areas you'll want to clarify with the realtors you're considering. If you're a buyer, ask about the time the realtor would expect it to take to find a home for their clients.

Referrals are powerful, too – a good realtor will serve their clients well, and those clients will be happy to confirm the quality service they received. A good realtor will be able to talk through these questions with you; and what's even more important is that they'll be glad to, because as a customer, you're the person they're working to help.