Blog Home
Being a Member of a Homeowners Association in a Managed Community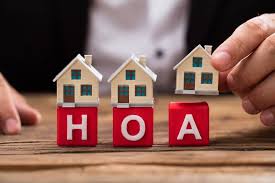 A good Homeowner's Association (HOA) makes a managed community a great place to live. Every managed community has a homeowners' association that's responsible for everyday running and upkeep – it's a big part of what makes managed communities our top recommendation for people from young professionals to empty-nesters. Typically, these associations are comprised of residents who own a home in the community, or tenants who've lived there for several years. Now, if you've just moved into a managed community as a homeowner, here's how you can become a member of the HOA, and why it's a great way of being part of the community in a managed development.

Tips for being involved in the HOA
When you first move in, you'll want to get established, and set up your home and your life in the new community; but over time you might want to get more actively involved in the running of your community. Here's how being part of an HOA works.

1.Talk to the president of the HOA
Every HOA has a presiding member who facilitates meetings, and is responsible for running the HOA and its work in the community. This is the person you'll want to approach initially. Ask about the HOA, and how you can become a member of the association. If your community typically follows an electoral poll system, stay up-to-date about when you can submit yourself as a candidate to join the HOA. Alternatively, if your society follows a simpler system, ask about the process involved, and whether there are any forms you need to fill and documents you need to submit.

2.Understand your responsibilities as part of the HOA
Every member of the HOA has a shared set of responsibilities to fulfill, as well as any particular role they're asked to take responsibility for. If you're certain about joining the association in your community, make sure that you're clear on what you'll need to know about, and what you'll need to do. Read through the rules and regulations for members of the HOA, and the community as a whole, and discuss the scope of your duties with other members of the HOA. An HOA is a team working together, so don't feel bad about talking it through; your co-operation with other HOA members is a great source of community that can radiate out to the community as a whole.

3.Be clear about what you bring to the table
In order to be a valuable contributor to your community, you'll need to be clear about how you can help most. The key is to play to your strengths. For instance, if you have reliable professional experience in finance or related sectors, you could help out with the HOA's accounts. Alternatively, if planning and management is your forte, you could help organize activities in your community. It's essential that you communicate your ideas and your roles to other members clearly.

Why is it a good thing to be involved in the HOA of your managed community?
Contributing to the duties of the HOA in whatever way you can is a great way to give back to the community you're in. It can give a huge sense of satisfaction, and can helps you you and your family have a great bond with your neighbors. Being part of HOA initiatives, or spearheading an event or a project yourself, is a great step towards making your managed community a great place to live, and one of the ways a managed community really sets itself apart.