Blog Home
4 Great On-Trend Home Improvements to Sell Your Home Faster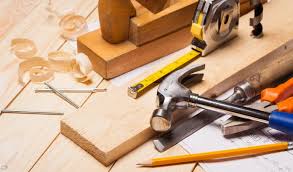 It's always a good idea to make improvements to your home before putting it up for sale. In addition to making your house more attractive to prospective buyers, home improvements can also give you the upper hand when it comes to negotiating a deal. Let's take a look at some of the most effective on-trend home improvements that you can make to sell your house faster.

Add An Entertainment Room
If you have some unused space, like an empty basement, it could be a great opportunity to add value to your home by turning it into an entertainment room. Setting up a dedicated space for great movie nights or gaming sessions with surround sound and blackout curtains, big couches, drink cabinets or a refrigerator, can be very appealing to buyers who might have been ready to invest money in building a room like that after they buy – and if they've already budgeted for the room, they're likely to be happy to pay more for a room that's ready to go.

Make Your Home More Energy Efficient
Whenever your house was built, the chances are that it is under-insulated. While it shouldn't affect the structural integrity of the house, poor insulation can make your energy bills skyrocket. By talking to a specialist and working out how to properly insulate your home, you might see up to a 10 percent reduction in your yearly energy consumption, and that could be a significant appeal to potential buyers. Changing lighting can be another good way of saving money for yourself and new buyers – switching out your light installations to something more energy-efficient, like LED light fixtures, can give you a brighter, cheaper home that feels more spacious too.

Automate Your Home
Setting up home automation, like smart temperature controls, locks, lighting and entertainment, is a great way to upgrade your home and make it more appealing for sale. Different services are available, but almost all integrate with smart assistants like Amazon's Alexa, Google Assistant or Apple's Siri, and they allow you to have a lot of control over your home – whether you want to keep the house safe while you're away, or control the playlist in different parts of your home for a party, automation is easier than ever and can set your house apart when you're attracting buyers.

Make Your House Pet-Friendly
Recent trends and statistics show an increase in the number of families adopting pets. You can use this to your advantage and increase the chance of selling your house faster by making pet-friendly home improvements, like a dedicated feeding station in the kitchen or a washing station in the bathroom, or a doggie door. These improvements make it easier for people to care for their pets and can heavily influence the way potential buyers view your home.

Improving your house before you put it up on the market reflects positively on you as a seller, and can significantly reduce the time it takes to find a good buyer. As well as these ideas, remember the classic home improvements that can add value to your home when you're selling – keeping the yard tidy, making sure the exterior is freshly-painted or has new siding, and redecorating any rooms that are due for an update. If you'd like to talk more about selling your home, we'd love to help – get in touch with us and we'll talk about how to make a sale, and a purchase, that's perfect for you.